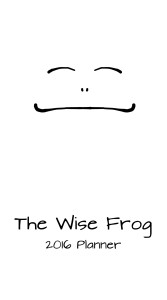 The Wise Frog 2016 Planner
A Daily Planner for Productivity with Gratitude
Clickworks Press


Don't just get more done. Be more human.


The Wise Frog 2016 Planner is a different kind of daily planner. It's designed to give you an overview of your day while helping you remember what's really important.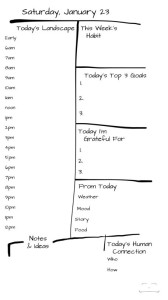 Practice gratitude. Build good habits. Cultivate human connection. Track important goals. And yes, plan your schedule.
With its friendly page-a-day layout and elegant design, the Wise Frog 2016 Planner makes it fun and easy to keep your focus on what's important. Part productivity tool, part journal, it will evolve over time to tell the story of what you've seen and how you've grown. This daily planner also makes a great gift for anyone who loves to get the most out of life.
Learn from the past. Embrace the future. Enjoy every moment.
Buy It Now
Also available on:
Amazon
Meet the Author
Clickworks Press
Stories change people. People change the world.