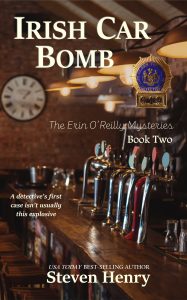 Irish Car Bomb
The Erin O'Reilly Mysteries, Book Two
Steven Henry


If it weren't for the Irish, New York wouldn't have a police force. On the other hand, it might not need one.


Starting a new job is always stressful, even when bombs aren't involved. NYPD Officer Erin O'Reilly always wanted to be a detective. But on her first day wearing a gold shield, she finds herself investigating the explosive death of a small-time crook.
She and her K-9 partner Rolf, together with her new squad of detectives, plunge into a world of gamblers, mobsters, and retired Irish Republican Army soldiers. It's an Irish cop against the Irish Mob in an intoxicating cocktail of murder, explosives, and betrayal. Can Erin and Rolf solve the killing before the bomber strikes again?
Books In This Series
The Erin O'Reilly Mysteries
Meet the Author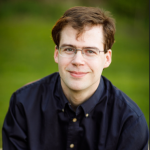 Steven Henry
Steven Henry is the USA Today bestselling author of Ember of Dreams and the Erin O'Reilly mysteries. He lives a very quiet and ordinary life in Minnesota with his wife and dog.
More about Steven