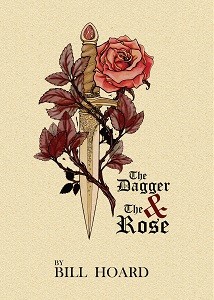 The Dagger and the Rose
Billie Hoard


A classic fairy tale about an adopted princess, a kingdom of masked souls, and the search for deep joy and true beauty.


Iris is an adopted princess. She and her brother Henry grew up with a loving father, in a wonderful castle, at the heart of a beautiful kingdom. But on her sixteenth birthday, Iris received a present and mysterious letter which might change everything:
Dear "Iris":
My name is Fordon and I hope you are enjoying your birthday party. Unfortunately, that is all the gladness I can offer at this time because the secret I have to share with you can bring only pain. You are, of course, aware of the circumstances of your adoption into the royal family; how you were found and taken by the king. What you cannot know is how you came to be in the alley in the first place. I have found the answer and am prepared to share it with you if you will meet me alone in that alley just after dark one week from your birthday. Of course it is up to you who you will tell about this but I must warn you that the king is not what he appears.
I know who your mother is.
Now, awakened to a desire to find her own origins, she will have to decide who to trust, the family she grew up with, or the stranger offering hints of her past.
Meet the Author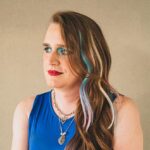 Billie Hoard
Billie lives in Baltimore. In addition to writing, Billie is a history teacher and a founding editor at Pints & Prose, an online creative laboratory.
More about Billie