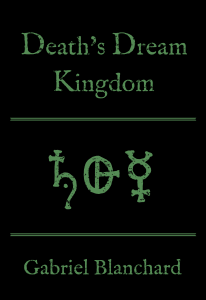 Death's Dream Kingdom
Gabriel Blanchard


A young woman of Victorian London has been transformed into a vampire. Can she survive the world of the immortal dead—or, perhaps, escape it?


The year is 1874, and the young and devout Marie Redglass is the flower of London – until the night her life is taken from her by a handsome, sophisticated, supernatural murderer, and given back in a hellish form. Now she must navigate the concealed and decadent world of vampires.
Telepathy, sadism, impenetrable symbols, and the incessant cannibal feast stand at every turn. But in a world where so much perverse magic is possible, could there also be a way out?
Read a sample of Death's Dream Kingdom.
Meet the Author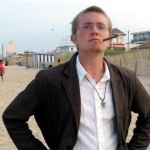 Gabriel Blanchard
Gabriel is a gay Catholic anarchist fantasy author. He lives in Baltimore. He is, somehow, an actual person.
More about Gabriel