Punishment
A Love Story
Eve Tushnet


A lesbian parolee re-integrates into life in DC in a dark comedy about the dangers and delights of humiliation.


Desiree Schulman is home from federal prison—almost.
When Des returns to Washington, DC under "conditional release," she wants three things: to repair her relationships, to practice humility, and to stay out of prison. So she reconnects with her local sadomasochists' group, and pursues an elusive ex. She takes a state-mandated job cleaning (and judging) other people's houses, flings a few prayers at whatever Higher Power might be listening, and spends her group therapy trying to justify her happy childhood to the women of her halfway house.
But Des's downwardly-mobile skid through the gentrifying city is more dangerous than she realizes. Behind a high fence in wealthy Upper Northwest, a cult is preying on vulnerable women. And when Des discovers their secret, she'll have to find out whether she's willing to risk her own freedom for somebody else's.
Set in the shadow of the 2016 election, Punishment is a story about all the ways we surrender: the ridiculous ways and the sublime ways and the sad sordid ways; the ways which damage us and the ways which may, if we're lucky, heal us.
Meet the Author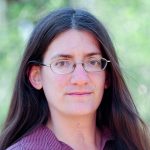 Eve Tushnet
Eve Tushnet is the author of Amends, as well as the nonfiction Gay and Catholic. She lives in Washington, DC and has written on subjects ranging from covenants of friendship to apocalyptic punk films. Her hobbies include sin, confession, and ecstasy.
More about Eve