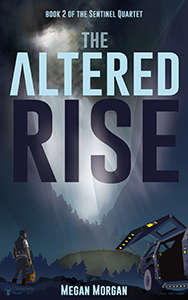 The Altered Rise
The Sentinel Quartet, Book Two
Megan Morgan


Her sword is sharp. Can she raise it against her leader?


Two years ago the High General made Cameron a member of his personal Guard. Cameron fulfilled her duties, hoping to learn more about The Altered and protect others from the tragedy that befell her best friend. But the High General keeps many secrets. While Cameron and the rest of The Altered seek answers, Cotarion falls into war with its northern brethren.
As unrest threatens to tear the nation apart, the High General uses his power to shield himself from his own past mistakes. Cameron wonders if learning more about her powers is worth remaining loyal to a leader who would hide while so many people die defending him.
The band of Altered following Cameron watch the crumbling of Cotarion, all while they live in service to the High General who stands at the center of the chaos. As the questions, the losses, and the enemies mount, they must decide: will they continue seeking answers in the shadows while Cotarion falls, or will they risk their lives to stand against the High General?
Will the Altered now rise?
Meet the Author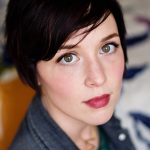 Megan Morgan
Megan Morgan has been writing about sword-wielding ladies since childhood, and has no plans to stop. Her other interests include keeping up with her two brilliant kids, discovering amazing coffee shops, and interrupting conversations to point out birds.
More about Megan