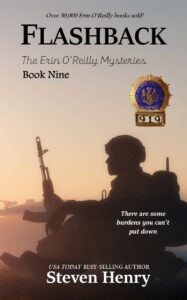 Flashback
The Erin O'Reilly Mysteries, Book Nine
Steven Henry


When you stop running, the past catches up with you.


Detective Erin O'Reilly has never needed anyone to tell her she's tough. She's taken the worst New York City can throw at her, surviving gunfights, explosions, mobsters, and serial killers. But now, as she returns from a well-earned vacation, she finds there are some enemies that bullets can't touch. As she and her K-9 partner Rolf dive into their newest case — a military veteran and his wife murdered in a cold-blooded home invasion — Erin must confront the lingering legacy of trauma.
Violence leaves scars on the flesh and the spirit of victims and perpetrators alike. Plagued by the aftershocks of what she's already survived, Erin will need to dig deep to struggle through new dangers. In the process she will tear open the wounds of broken men who are back from war but still fighting for their lives and their sanity. But she will soon find that the enemies on the outside are nothing compared to the toughest battle: the struggle for her own soul.
Books In This Series
The Erin O'Reilly Mysteries
Meet the Author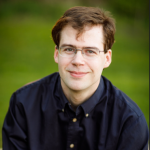 Steven Henry
Steven Henry is the USA Today bestselling author of Ember of Dreams and the Erin O'Reilly mysteries. He lives a very quiet and ordinary life in Minnesota with his wife and dog.
More about Steven