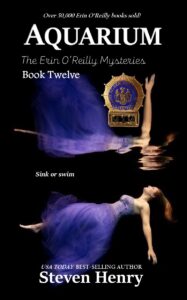 Aquarium
The Erin O'Reilly Mysteries, Book Twelve
Steven Henry


When the walls are glass, there's nowhere to hide.


No sooner has Detective Erin O'Reilly moved in with her lover, gangster-turned-informant Morton Carlyle, than she gets a call about a body in a fancy downtown hotel. She's expecting a run-of-the-mill homicide, until she finds herself face to face with a beautiful young woman floating in the hotel's aquarium. Below the smooth surface of the luxury hotel, she finds a rotten world of bribes, voyeurism, coercion, and murder. Everybody has something to hide. Erin and her faithful K-9 Rolf will have to plunge into the murky depths to hook their quarry. Meanwhile, her personal life is on a fine line between survival and disaster. With all eyes on her, she will have to balance her family, her job, and her increasingly dangerous double life infiltrating the O'Malley mob. It's a deep dive into another New York murder. It'll take all Erin's grit to pull the truth out into the light.
Books In This Series
The Erin O'Reilly Mysteries
Meet the Author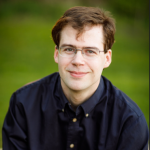 Steven Henry
Steven Henry is the USA Today bestselling author of Ember of Dreams and the Erin O'Reilly mysteries. He lives a very quiet and ordinary life in Minnesota with his wife and dog.
More about Steven