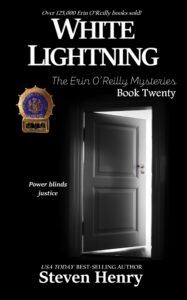 White Lightning
The Erin O'Reilly Mysteries, Book Twenty
Steven Henry


You can't stop what you can't see


Detective Erin O'Reilly is used to people trying to kill her. She's carefully established a false identity as a killer for the Mob, while secretly working to bring it down from within. She thinks she knows where the danger is. But now a fiendishly clever assassin is stalking the streets, targeting New York's judges. His weapons are lethal traps, designed to kill without warning and look like freak accidents.
With one judge dead and another's life on the line, Erin and the rest of the Major Crimes squad race against time to track down a faceless, implacable murderer. To make matters worse, the mob war started by slick Mafioso Vinnie "The Oil Man" isn't over yet. Nobody holds onto a vendetta like the Mafia, and the blood hasn't stopped flowing.
It's an electrifying case for Erin and her trusty K-9 Rolf as old enemies surface and loyalties clash, setting the stage for a shocking showdown in Manhattan's halls of justice.
Books In This Series
The Erin O'Reilly Mysteries
Meet the Author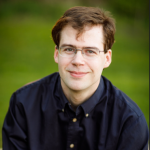 Steven Henry
Steven Henry is the USA Today bestselling author of Ember of Dreams and the Erin O'Reilly mysteries. He lives a very quiet and ordinary life in Minnesota with his wife and dog.
More about Steven