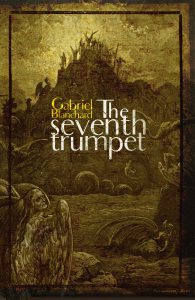 The Seventh Trumpet
Gabriel Blanchard


A haunting apocalyptic short story collection from the author of Death's Dream Kingdom.


The earth has been ravaged by a mysterious catastrophe, and the human race virtually extinguished. Scattered here and there across the globe, the last few survivors must grapple with the apocalypse in an age that is no longer theirs. Monsters, demons, angels, gods, and strange beings that were once men haunt them without; within, each one must grapple with the terror and loss of a dying world. The trumpets of the apocalypse have sounded, judgment has fallen, and nothing now remains but the harsh truths of the soul.
Meet the Author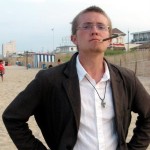 Gabriel Blanchard
Gabriel is a gay Catholic anarchist fantasy author. He lives in Baltimore. He is, somehow, an actual person.
More about Gabriel