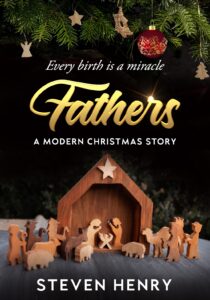 Fathers
A Modern Christmas Story
Steven Henry


When you strip away everything else, what's left is the truth


Life taught Joe Davidson not to believe in miracles. A blue-collar woodworker, Joe is trying to build a future. His father drank himself to death and his mother succumbed to cancer, leaving a broken, struggling family. He and his brother and sisters are faced with failed marriages, growing pains, and lingering trauma.
Then a chance meeting at his local diner brings Mary Elizabeth Reynolds into his life. Suddenly, Joe finds himself reaching for something more, a dream of happiness. The woodworker and the poor girl from a trailer park connect and fall in love, and for a little while, everything is right with their world.
But suddenly Joe is confronted with a situation he never imagined. What do you do if your fiancée is expecting a child you know isn't yours? Torn between betrayal and love, trying to do the right thing when nothing seems right anymore, Joe has to strip life down to its truth and learn that, in spite of the pain, love can be the greatest miracle of all.
Meet the Author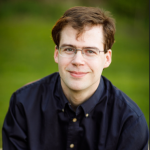 Steven Henry
Steven Henry is the USA Today bestselling author of Ember of Dreams and the Erin O'Reilly mysteries. He lives a very quiet and ordinary life in Minnesota with his wife and dog.
More about Steven