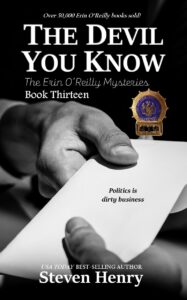 The Devil You Know
The Erin O'Reilly Mysteries, Book Thirteen
Steven Henry


Mobsters are like politicians, but more honest


A family trip to the museum goes sideways for Erin O'Reilly when a drugged, disoriented young woman stumbles into her on the street. The girl pleads for help and leads Erin to a parked car, where a man lies dead of an apparent drug overdose. A simple investigation quickly derails when the victim turns out to be the son of a prominent politician. The grieving father, locked in a tight re-election struggle, doesn't want to cooperate with the police. Soon Erin finds herself embroiled in political backstabbing and under-the-table dealing.
To make matters worse, she's also running afoul of the darker politics of the New York underworld. While she and her lover Morton Carlyle slowly build their case against the Irish Mob, Erin confronts notorious Mafia underboss Vinnie "The Oil Man" Moreno, trying to find the links between the Mob's drug trade and a death that has begun to look more and more like an assassination. Erin will need her wits, street smarts, and her K-9 Rolf's sharp nose and relentless drive if she's going to unravel this conspiracy.
Books In This Series
The Erin O'Reilly Mysteries
Meet the Author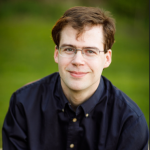 Steven Henry
Steven Henry is the USA Today bestselling author of Ember of Dreams and the Erin O'Reilly mysteries. He lives a very quiet and ordinary life in Minnesota with his wife and dog.
More about Steven