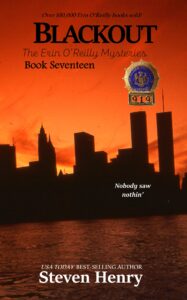 Blackout
The Erin O'Reilly Mysteries, Book Seventeen
Steven Henry


Who you are in the dark is who you really are


A night you can't remember was either a really good night or a really bad one. When Erin O'Reilly wakes up in a notorious womanizer's apartment with a hangover, a new tattoo, and a gap in her memory, she has the feeling she had one of the bad ones. But it turns out New York had a worse night than she did.
A power outage in a city is a dangerous thing, between looting, traffic accidents, and other mishaps. Somebody has tampered with Manhattan's power grid, plunging the city into darkness. Is it a reckless prank gone wrong? Or something much worse?
An unexpected lead arrives in the form of a young man who walks into the Major Crimes office and confesses to a brutal murder. There's only one problem; the NYPD can find no evidence the crime took place. Erin will have to rely on her K-9 Rolf to untangle the truth behind a psychopath's scheme. After all, a dog's nose doesn't need light to point the way.
Books In This Series
The Erin O'Reilly Mysteries
Meet the Author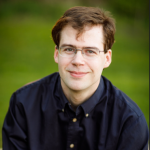 Steven Henry
Steven Henry is the USA Today bestselling author of Ember of Dreams and the Erin O'Reilly mysteries. He lives a very quiet and ordinary life in Minnesota with his wife and dog.
More about Steven