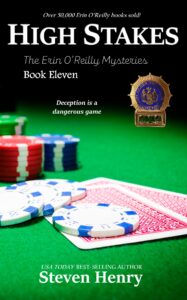 High Stakes
The Erin O'Reilly Mysteries, Book Eleven
Steven Henry


Trust can be an unaffordable luxury


Detective Erin O'Reilly's world is in chaos. After a deadly ambush leaves her boyfriend fighting for his life, she finds herself distrusted by gangsters and fellow police officers alike. She's walking a fine line between cops and criminals, making her way into a dangerous undercover assignment. But no sooner has she started than a mobster is murdered. All the evidence points to one of Erin's few allies as the killer. Is he innocent? And if he is, can she prove it? The personal stakes have never been higher for Erin. With her K-9 partner Rolf the only one she can truly count on, she must find a path through a maze of half-truths and lies. In the underworld, perception is more important than reality in a lethal game where the prize is survival. Can Erin's wits and Rolf's instincts find the truth, or will they lose themselves in the labyrinth?
Books In This Series
The Erin O'Reilly Mysteries
Meet the Author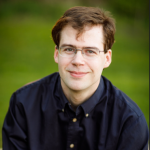 Steven Henry
Steven Henry is the USA Today bestselling author of Ember of Dreams and the Erin O'Reilly mysteries. He lives a very quiet and ordinary life in Minnesota with his wife and dog.
More about Steven