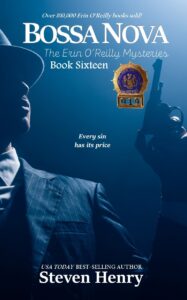 Bossa Nova
The Erin O'Reilly Mysteries, Book Sixteen
Steven Henry


Justice is a matter of perspective.


A pleasant Sunday dinner at an Italian restaurant takes a nasty turn for Detective Erin O'Reilly when the waiter slits the throat of a long-time patron. It's an open-and-shut case, but this murder is only the beginning. All across New York, captains in the Lucarelli Mafia family are being picked off in a series of carefully-orchestrated hits.
Erin and her K-9 Rolf, still recovering from the trauma of their last case, jump back into the action. They'll need to stay sharp, especially since this isn't the first time they've tangled with the new boss of the Lucarellis, slick mafioso Vinnie Moreno. "The Oil Man" has a knack for slithering out of trouble, and he's not alone. The Mafia has deep roots in New York City, some of which have insinuated themselves into the ranks of law enforcement.
Street justice is the rule of the day. Amid conflicting codes of honor, Erin finds herself questioning what justice really means, and whether it's possible to take down the bad guys while staying on the side of the angels. And in the end, as she runs out of options, Erin may be in the most danger from herself.
Books In This Series
The Erin O'Reilly Mysteries
Meet the Author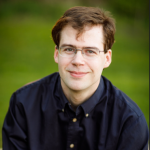 Steven Henry
Steven Henry is the USA Today bestselling author of Ember of Dreams and the Erin O'Reilly mysteries. He lives a very quiet and ordinary life in Minnesota with his wife and dog.
More about Steven