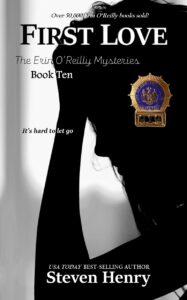 First Love
The Erin O'Reilly Mysteries, Book Ten
Steven Henry


Jealousy breeds betrayal.


A young woman is strangled in her bed. The door is smashed in and the apartment ransacked. Is this a robbery gone wrong? A random attack? A jealous lover? Or a serial killer? It's up to Detective Erin O'Reilly, her K-9 Rolf, and the rest of her Major Crimes squad to find out the truth before anyone else dies.
It's a simple case; or is it? Erin has been able to keep an uneasy balance between her personal and work lives. She's always known it was risky to let herself fall for a gangster. But now, she and her boyfriend, smooth-talking Irishman Morton Carlyle, find themselves drawn into a situation in which the only escape is for the two of them to choose a side and take a stand. Jealousy and betrayal are in the air. Who do you trust when your lover could be your enemy?
Books In This Series
The Erin O'Reilly Mysteries
Meet the Author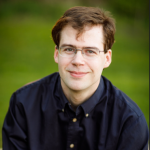 Steven Henry
Steven Henry is the USA Today bestselling author of Ember of Dreams and the Erin O'Reilly mysteries. He lives a very quiet and ordinary life in Minnesota with his wife and dog.
More about Steven