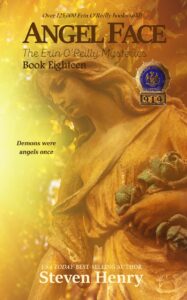 Angel Face
The Erin O'Reilly Mysteries, Book Eighteen
Steven Henry


A pretty face can get away with murder


Ask any cop: domestic disturbances are the worst. Family squabbles are ugly, emotional, vicious fights that can turn deadly in a heartbeat. And when the family you're talking about is the Mafia, you'd better be ready for anything.
The Lucarelli Family's new boss is consolidating his grip on the Mob. But not everyone is happy with Vinnie the Oil Man's leadership. A routine trip to court lands Detective Erin O'Reilly in the line of fire when gangsters start shooting right on the courthouse steps. To keep her promise to a dying man, Erin finds herself working with Witness Protection to guard a gangster's son.
Meanwhile, when a young woman in Brooklyn is savagely murdered, evidence points to the victim's Mafia connections. Erin and her trusty K-9 Rolf sniff out a terrified witness who can point them to the killer… if the woman can be convinced to testify.
Then Erin gets a job offer from the most unlikely source imaginable. All she has to do is silence the witness—permanently. Erin and her lover, reformed bomb-maker Morton Carlyle, will have to lay it all on the line in a desperate plan which could nail a murderer and save an innocent woman's life… or blow apart everything they've been trying to build.
Books In This Series
The Erin O'Reilly Mysteries
Meet the Author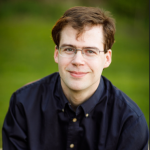 Steven Henry
Steven Henry is the USA Today bestselling author of Ember of Dreams and the Erin O'Reilly mysteries. He lives a very quiet and ordinary life in Minnesota with his wife and dog.
More about Steven