Italian Stallion
The Erin O'Reilly Mysteries, Book Nineteen
Steven Henry


The smallest flame can set off an explosion


A routine drug bust in Little Italy goes horribly wrong when two squads of plainclothes cops start shooting at each other. When the dust clears, one of Detective Erin O'Reilly's friends in the Street Narcotics unit is dead. Internal Affairs takes control of the investigation, shoving Erin and her comrades to the sidelines.
But Erin, her K-9 Rolf, Vic Neshenko, and the SNEU survivors refuse to be benched. They have questions—questions the NYPD doesn't want to address. Anything Erin and her friends do will have to be unofficial, but they're not about to let that stop them.
Their search for justice takes them through the crowded streets of Little Italy as they tangle with Mafia drug dealers, freelance gangsters, and crooked cops. It's a wild ride for Erin and Rolf in a fight to avenge a fallen friend.
Books In This Series
The Erin O'Reilly Mysteries
Meet the Author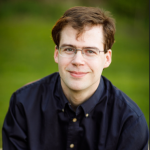 Steven Henry
Steven Henry is the USA Today bestselling author of Ember of Dreams and the Erin O'Reilly mysteries. He lives a very quiet and ordinary life in Minnesota with his wife and dog.
More about Steven