Kamikaze
The Erin O'Reilly Mysteries, Book Twenty-One
Steven Henry


When you fly high, you fall hard


A sleazy playboy's private plane crashes in Brooklyn without a pilot, but with six kilos of cocaine on board. The playboy's body washes up on the beach a few days later. Why did he jump out of his aircraft with a faulty parachute? It screams murder to Detective Erin O'Reilly.
The New York underworld is in turmoil after the death of a Mafia chieftain. The narcotics trade is up for grabs and everybody wants a piece of the action. To protect her undercover reputation, Erin will have to play every side against the others. Irish mobsters, Sicilians, Colombian cartel thugs, and a DEA agent with nothing to lose set the stage for a violent showdown.
Erin, her K-9 Rolf, and the rest of her squad crash headlong into the volatile mix of cops and criminals, with explosive consequences. Erin is trying to chart a safe course to victory, but when the bad guys don't care if they die, she may have to choose between winning and survival.
Books In This Series
The Erin O'Reilly Mysteries
Meet the Author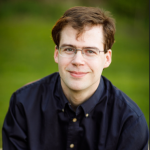 Steven Henry
Steven Henry is the USA Today bestselling author of Ember of Dreams and the Erin O'Reilly mysteries. He lives a very quiet and ordinary life in Minnesota with his wife and dog.
More about Steven