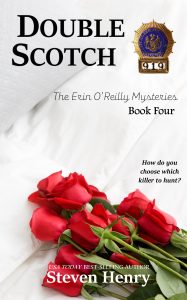 Double Scotch
The Erin O'Reilly Mysteries, Book Four
Steven Henry


Two killers are prowling Manhattan. It's double duty for Erin and Rolf.


A detective doesn't always have the luxury of giving all her attention to just one case. Erin O'Reilly and her K-9 partner, Rolf, have just started to sink their teeth into their latest investigation—a pair of Scottish gangsters, tortured, executed, and washed up on the rocks—when another mystery intrudes. A beautiful young woman is found dead in a locked hotel room, posed with a bouquet of fresh roses. It looks like a carefully staged suicide, but Erin isn't so sure. Soon she's juggling two cases at once, dodging bullets in a budding mob war while trying to nail down a cunning serial killer—one who just might be stalking her in return.
Books In This Series
The Erin O'Reilly Mysteries
Meet the Author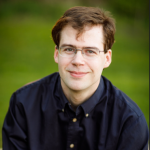 Steven Henry
Steven Henry is the USA Today bestselling author of Ember of Dreams and the Erin O'Reilly mysteries. He lives a very quiet and ordinary life in Minnesota with his wife and dog.
More about Steven