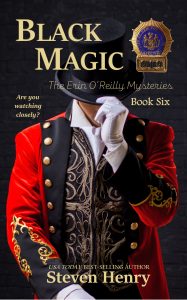 Black Magic
The Erin O'Reilly Mysteries, Book Six
Steven Henry


A cop watches your hands; a magician shows you the wrong one.


New Year's Eve is a time for new beginnings, but it's business as usual for Detective Erin O'Reilly and her K-9, Rolf. A midnight magic show on Broadway goes horribly wrong and a woman dies onstage. Is it a dreadful accident or an act of murderous sabotage? It's up to Erin to unravel the web of deception surrounding the death, even as her personal life threatens to spiral into chaos.
She's caught the eye of Irish mobster Morton "Cars" Carlyle, and worse, she's beginning to like him back. It seems obvious that a relationship between a police officer and a criminal is a disaster waiting to happen. But as Erin is coming to discover, in the underworld and on the stage, things are rarely as they seem.
Books In This Series
The Erin O'Reilly Mysteries
Meet the Author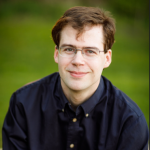 Steven Henry
Steven Henry is the USA Today bestselling author of Ember of Dreams and the Erin O'Reilly mysteries. He lives a very quiet and ordinary life in Minnesota with his wife and dog.
More about Steven