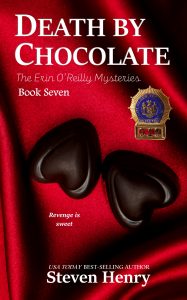 Death By Chocolate
The Erin O'Reilly Mysteries, Book Seven
Steven Henry


Too many sweets can cause tooth decay, cavities... and death.


Valentine's Day with the NYPD: love is in the air, alimony payments are due, and a two-timing dentist is dead after a bad batch of holiday chocolate. As the detectives follow the chocolate trail back to its source, they uncover a rich assortment of suspects. Every step of the investigation reveals new motives, secrets, and agendas.
Meanwhile, Detective Erin O'Reilly is trying to juggle the demands of the case with her ongoing relationship, but mixing business and pleasure can get complicated. Carlyle's Irish Mob colleagues have agendas of their own, and it'll take all of Erin's ingenuity and guts, along with her K-9 partner Rolf's trusty teeth, to chew their way to the heart of the mystery.
Books In This Series
The Erin O'Reilly Mysteries
Meet the Author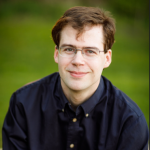 Steven Henry
Steven Henry is the USA Today bestselling author of Ember of Dreams and the Erin O'Reilly mysteries. He lives a very quiet and ordinary life in Minnesota with his wife and dog.
More about Steven