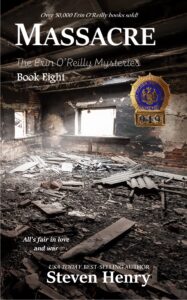 Massacre
The Erin O'Reilly Mysteries, Book Eight
Steven Henry


There's no line we won't cross for love.


Detective Erin O'Reilly's mom always wanted her to find the right man. Instead, she found gentleman gangster Morton Carlyle. They've been helping each other survive New York's mean streets, while building a precarious relationship.
But now, in the wake of a brutal mob hit, Erin and her K-9 partner Rolf are following a trail that implicates some of Carlyle's associates. Loyalties are strained to the breaking point as the bodies pile up in a burgeoning underworld war.
Along the way, Erin and Carlyle confront impossible questions: How far will you go to protect those you love? Where do you draw the line? And if you have to betray someone, can you live with the consequences?
Books In This Series
The Erin O'Reilly Mysteries
Meet the Author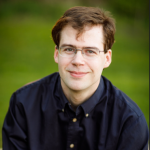 Steven Henry
Steven Henry is the USA Today bestselling author of Ember of Dreams and the Erin O'Reilly mysteries. He lives a very quiet and ordinary life in Minnesota with his wife and dog.
More about Steven